Heritage Tours
India is known all over the world for its rich, unique and diverse culture and civilization. India has preserved its cultural heritage in various forms – in its magnificent forts, palaces and havelis; amazing temples, mosques and churches; spicy and delicious cuisine or numerous colorful and vibrant festivals. Visit some of the most famous cultural destinations of India known for their cultural and architectural uniqueness and experience the very best of Indian culture.
Our Luxury India Travel specialists will take you to the most fascinating and culturally rich cities and towns of India – allowing you to catch a glimpse of the diverse culture of India. The pace, budget and experiences will be the inputs for making a dream India tour for you!
Sample Itineraries...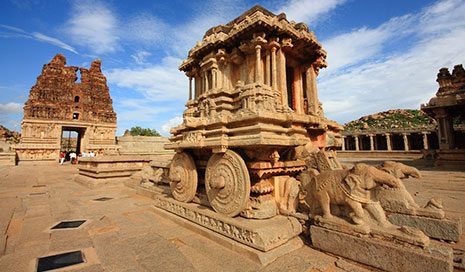 10 Day Heritage tour of South India
Off 50%
13 days of India Culture and Heritage Kaleidoscope
Destinations Covered : New Delhi-Jaipur-Agra-Gwalior-Khajuraho-Varanasi
Price start from
USD 1877 USD 3754
View Detailed Itinerary
Off 55%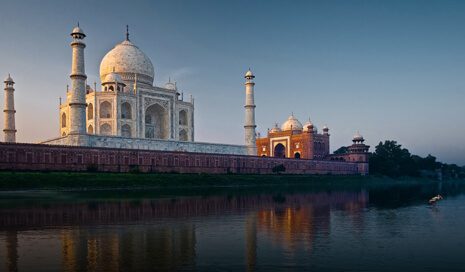 7 days of Golden Triangle – Taj and India Heritage
Local Offices & 24x7 Support
Reviews of Bespoke India Holidays
Wendy M,USA
I worked with Jay from Bespoke and he was great. Very knowledgeable and quick to respond. He was also able to make changes on the fly which was very convenient. Overall the trip was great and exceeded our expectations. The sites, restaurants, driver, etc were all very positive experiences. Seeing the Taj Mahal and the Tigers in Ranthambore were the highlights. Experience was great all around.
Joan K,Ireland
As a group of 5 friends, we booked a private 17 day tour of India with Bespoke Holidays for October 2014, after a recommendation from a friend. From the first email the service we got from Jay was super efficient and met all our requirements. We had our own driver and guide every days except the couple of free days we had at leisure. We had a brilliant trip; all the drivers, guides and hotels were excellent. We required a last minute change at short notice when we got sick and after a quick phone call to Bespoke, they cancelled one hotel and overnight train and booked an additional internal flight without any hassle which was worth alot to us when we weren't feeling well. There is room for alot of flexibility with start times and itinerary and nothing was too much trouble. I would highly recommend Bespoke India Holidays to anybody thinking of using them.
Andrew W,Australia
We too have also just returned from a 2 week trip to India organised by Bespoke India. Out trip was for myself, my wife and our 15 year old daughter.
Overall we had very good service from Bespoke. Initially this was from Jay who worked closely with us to develop a customised itinerary to suit our needs – mainly in Northern India covering Agra, Ranthambore (tiger spotting), Pushkar, Jaipur and Delhi. This was a smooth and easy process and Jay was very responsive.
Arriving into Delhi we were met right off the plane by the company representative and our driver – this was even though the plane was 2 hours late due to fog. From there we toured the 5 locations.
The guides were good in each city, explained the monuments and sights well and generally looked after us. We also had our driver, Bunty, with us the whole time and he was brilliant. This was both in terms of his driving skills (a key factor in India), his hospitality and in that we got on really well for the whole trip.
Overall we were very pleased with how Bespoke organised and delivered the trip. We would have no hesitation in using them again should we return to India for another trip.
Barry King
All the services including guide, chauffeurs were courteous and excellent. We would definitely use Bespoke again in the near future…
Gordon Muirhead
I was particularly impressed with their level of knowledge and responsiveness to my questions during the preparation phase. All the location tour guides were excellent and all vehicles / drivers were of a high quality. If we had any problems they were quickly resolved by the locally appointed representative. I would happy recommend their services to anyone who wishes to see India at it's best.
We enjoy talking about India
Please feel free to get in touch with us for
absolutely anything you want to know and we will be glad to respond.